Speaker Announcement: Atul Bhakta, Group CEO, One World Express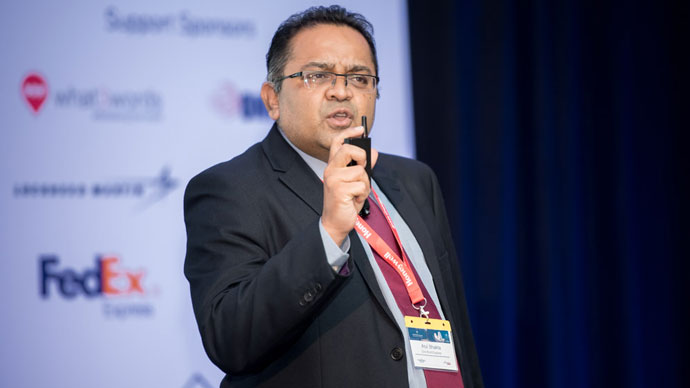 We are delighted to announce that Atul Bhakta, Group CEO of One World Express will be speaking at the World Mail & Express Asia Conference (WMX Asia) 2018.
Atul Bhakta is the creative entrepreneur and Group CEO of the One World Express entities. One World Express was founded in 1998 as a global, ecommerce B2C courier and logistics company and has evolved to meet the needs of the global marketplace. Under Atul's direction, One World Express has emerged as a facilitator, offering revolutionary software, logistics, and fulfilment solutions for the industry.
With extensive experience and an active presence in the cross border courier and logistics industry, Atul diligently strives to predict the future requirements of the global market to allow One World Express to provide innovative, flexible solutions for current and future needs.
Having been born in Zambia, Central Africa, attending Mayo College in India, and Manchester Polytechnic (now Manchester Metropolitan University) Atul maintains the importance of a global perspective and has cultivated several teams and partnerships around the world. Mr. Bhakta has tactically applied his education alongside his global perspective to provide exemplary leadership for One World Express.
Atul closely observes cross border global market needs as they evolve in response to new market demands and innovations. With his leadership and determination, One World Express will continue to act as industry leaders and strive to create new possibilities for all stakeholders in the industry.
One World Express are proud sponsors of the World Mail & Express Asia Conference (WMX Asia) 2018. You will be able to meet One World at WMX Asia at the Mira Hong Kong Hotel on the 16 – 18 September 2018. WMX Asia is the premier logistics and supply chain conference in Asia. Visit the conference website for more information.
Subscribe to free email updates from #WMXAsia and you will receive the latest speaker news, sponsor updates and conference offers right to your inbox.
WMX Asia is brought to you by Triangle, the specialist provider of value added services to the mail and express industries. Find out more at www.triangle.eu.com