Our exclusive showcase exhibition brings together the best technology and service providers, as well as operators, who will be presenting the latest products and services available to the mail and express industry.
Navigating the complex landscape of global shipping and logistics presents new challenges for fast-growing brands every day. At Auctane, we serve and champion these businesses in everything we do. We are a team of shipping and software experts with a passion for helping businesses move their ideas, dreams, and innovations around the globe. Our software solutions power billions of shipments every year and enable businesses to manage complex logistic channels with ease, optimizing their time, energy, and resources. Auctane brands include ShipStation, Stamps.com, Packlink, ShippingEasy, ShipWorks, ShipEngine, Endicia, Shipsi, GlobalPost, and Metapack, with offices in El Segundo, Austin, London, Madrid, Sunnyvale, Zielona Gora, Atlanta, and St. Louis.

Bizerba offers its customers in industry, trade, and logistics a globally unique solutions portfolio of hardware and software around the central value "weight". This portfolio includes products and solutions related to slicing, processing, weighing, cashing, checking, commissioning and labeling. A wide range of services from consulting and service, labels and consumables to leasing complete the portfolio. Since 1866 Bizerba has made a significant contribution to the developments in the area of weighing technology and today is represented in 120 countries. The customer base includes globally operating companies in trade, industry and logistics as well as retailers, bakeries and butcheries. With around 4.200 employees worldwide and with its headquarters in Balingen, Baden Wuerttemberg, Bizerba has been in the same family for five generations. Additional production facilities are located in Germany, Austria, Switzerland, Italy, France, Spain, China and USA. Bizerba also has a global network of sales and service locations.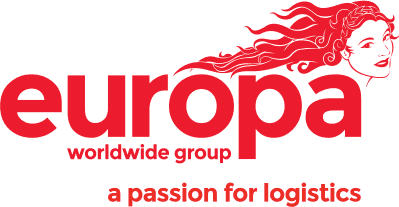 Europa Worldwide Group is one of the largest privately owned Transport and Logistics companies in the United Kingdom, delivering cost-effective freight solutions since 1966. Europa's services are structured over four operating divisions: – Europa Road, Europa Air & Sea, Europa Warehouse and Europa Showfreight. Europa utilises these divisions to tailor a bespoke solution to match any specific customer requirement. A powerful logistics network supported by key partnerships in Europe, Hong Kong, China, USA, Canada and Australia provides express distribution and line-haul services to the mail, packet, parcel and e-commerce industries. In the UK a team of mail experts provide logistics management support and provide you with a cost effective, efficient and reliable solution.
MailAmericas is a cross border logistics company connecting players all over the world. Leaning on our two decades of expertise in handling printed matter and cross-border deliveries in emerging markets, MailAmericas is playing a monumental role in enabling international companies to go neck and neck with domestic players during the Latin American e-commerce explosion. MailAmericas is currently aiding e-commerce companies and retailers to deliver more than three and a half million international packages per month in Latin America. Find out why the largest worldwide marketplaces partners with MailAmericas for their cross border BtoC and BtoB solutions at: https://www.linkedin.com/company/mailamericas-mailatinamerica or by contacting their team.
PRIME was founded in 1997 with the aim of stimulating trade in cross-border packets. Today, PRIME is a members driven network with a cooperative like spirit. It consists of 158 UPU Designated Operators with the mission of working and collaborating together to deliver cross border solutions for the e-commerce market. We are committed to keeping trustworthy long-lasting relationships within our community. Our vision is to be at the forefront of emerging e-commerce developments and to be the leading global enabler of cost-effective, quality tracking and delivery services in the cross-border e-commerce tracked packets market. Any Designated Operator that is a UPU member is welcome to join PRIME.
The World Mail & Express Series brings together some of the biggest names in the delivery industry. Why not position your brand as a leader at Asia's premier delivery conference?