Our exclusive showcase exhibition brings together the best technology and service providers, as well as operators, who will be presenting the latest products and services available to the mail and express industry.
Navigating the complex landscape of global shipping and logistics presents new challenges for fast-growing brands every day. At Auctane, we serve and champion these businesses in everything we do. We are a team of shipping and software experts with a passion for helping businesses move their ideas, dreams, and innovations around the globe. Our software solutions power billions of shipments every year and enable businesses to manage complex logistic channels with ease, optimizing their time, energy, and resources. Auctane brands include ShipStation, Stamps.com, Packlink, ShippingEasy, ShipWorks, ShipEngine, Endicia, Shipsi, GlobalPost, and Metapack, with offices in El Segundo, Austin, London, Madrid, Sunnyvale, Zielona Gora, Atlanta, and St. Louis.

Bizerba offers its customers in industry, trade, and logistics a globally unique solutions portfolio of hardware and software around the central value "weight". This portfolio includes products and solutions related to slicing, processing, weighing, cashing, checking, commissioning and labeling. A wide range of services from consulting and service, labels and consumables to leasing complete the portfolio. Since 1866 Bizerba has made a significant contribution to the developments in the area of weighing technology and today is represented in 120 countries. The customer base includes globally operating companies in trade, industry and logistics as well as retailers, bakeries and butcheries. With around 4.200 employees worldwide and with its headquarters in Balingen, Baden Wuerttemberg, Bizerba has been in the same family for five generations. Additional production facilities are located in Germany, Austria, Switzerland, Italy, France, Spain, China and USA. Bizerba also has a global network of sales and service locations.
Crimsonlogic (CL) is part of the PSA Group and a pioneer in the Singapore tech industry with over 30 years of international experience in Trade Facilitation within both the public and private sectors.  With offices spanning 4 continents and linkages to 61 Customs nodes globally, CL offers a world-class, integrated Total Trade solution for both governments and businesses, empowering trade connectivity at all levels – G2G, G2B and B2B. Synergizing processes across customs, government agencies and the trade community, CL enables holistic management of trade compliance regimes from pre to post phases of trade to optimize integration, interoperability and efficiency.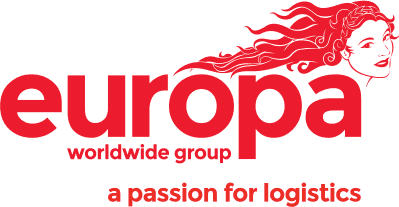 Europa Worldwide Group  is one of the largest privately owned Transport and Logistics companies in the United Kingdom, delivering cost-effective freight solutions since 1966. Europa's services are structured over four operating divisions: – Europa Road, Europa Air & Sea, Europa Warehouse and Europa Showfreight. Europa utilises these divisions to tailor a bespoke solution to match any specific customer requirement. A powerful logistics network supported by key partnerships in Europe, Hong Kong, China, USA, Canada and Australia provides express distribution and line-haul services to the mail, packet, parcel and e-commerce industries. In the UK a team of mail experts provide logistics management support and provide you with a cost effective, efficient and reliable solution.

Eurora™ is an intelligent cross border compliance platform. Our fully automated and science-backed AI allows companies to save time and resources while handling large amounts of data near-instantly and precisely. We've developed the world's most advanced machine learning technology to manage cross-border taxes, goods descriptions, and electronic declarations. Eurora™ deliver critical services including HS Code Allocation, Duty and Tax Calculation, Electronic Custom Declarations, Fiscal Representation (including IOSS VAT intermediary) and Customs Clearance in European Countries.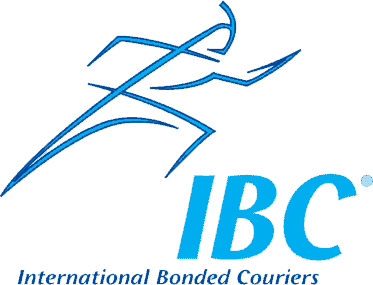 International Bonded Couriers, Inc. (IBC) is an international logistics company specialising in customised global transportation solutions. As the USA's largest operator of multi-user ECCF's, IBC provides its overseas express & ecommerce customers access to four ports of entry (JFK,MIA, ORD & LAX) allowing them to benefit from the lowest cost last mile delivery. Combined with the company having CFS facilities at each port and holding a Corporate US Customs Brokers Licence, IBC is the Section 321 specialist that provides the flexibility & expertise that is required in today's ecommerce market.

JPGL is a trusted network providing safe, secure and speedy logistics solutions for businesses around the globe. As an evolution of the government-backed Jersey Post, our services are founded on over 50 years' postal, logistics, and eCommerce experience. JPGL has trading locations on every continent, a network of worldwide distribution routes, and an extensive portfolio of delivery services. All accessible through a single point of contact to help you capitalise on cross-border eCommerce opportunities.

Leipzig/Halle Airport (LEJ) is the third-largest air cargo hub in Europe. Freight volumes during the first six months of the year totalled 767,559 tonnes, an increase of 0.2 percent.
The airport is DHL's largest hub in the world and it is the first regional air cargo centre for Amazon Air in Europe. This makes LEJ one of the most important hubs for express and e-commerce shipments. 
LEJ has a 24-hour operating permit for cargo flights and is directly connected to the trans-European motorway and railway networks.   Companies based at the airport can handle all kinds of air freight and cargo planes. The airport also has CEIV Pharma certification and is able to handle temperature-sensitive and time-critical pharmaceutical shipments like vaccines round the clock.
Overall, more than 70 cargo airlines fly to the airport and serve a network of routes, which encompasses more than 250 destinations around the globe.
MailAmericas is a cross border logistics company connecting players all over the world. Leaning on our two decades of expertise in handling printed matter and cross-border deliveries in emerging markets, MailAmericas is playing a monumental role in enabling international companies to go neck and neck with domestic players during the Latin American e-commerce explosion. MailAmericas is currently aiding e-commerce companies and retailers to deliver more than three and a half million international packages per month in Latin America. Find out why the largest worldwide marketplaces partners with MailAmericas for their cross border BtoC and BtoB solutions at: https://www.linkedin.com/company/mailamericas-mailatinamerica or by contacting their team.

Our over 37 years of address expertise started with ZIP+4 and turned into so much more. Melissa is a single-source vendor of global address management, data quality and identity verification solutions that help organizations harness accurate data for a more compelling customer view. Our industry-leading solutions have processed over 1 trillion address, name, phone and email records, making it clear why thousands of businesses worldwide trust Melissa with their data quality needs.

One World Express is a global e-commerce B2C courier and logistics company which is expanding through technology, efficiency, reliability and excellence in customer service. With an established presence in major markets around the world, One World Express is a target driven establishment with dedicated professionals possessing years of experience in the courier and logistics industry at its helm. We have helped revolutionise cross border trade by assisting e-tailers with a global distribution facility through our in-house bespoke software which can be easily integrated into any OMS (Order Management System) and WMS (Warehouse Management Systems) and also provides a returns management process through our International hubs creating a platform for an effi cient and transparent total parcel management solution. Besides this state of the art technology that's available for B2C logistics, One World Express also offers a bespoke personalisation opportunity on the shipping labels that are generated from their system. This gives E-tailers an opportunity to further expose their brand to the market and consumers.

PostPlus is one of the world's fastest growing logistics companies and works with many leading e-commerce brands. Although based in Europe, its premises in both the United States and China have also seen a dramatic increase in the parcel volumes which they deal with. Despite only being established three years ago, it now handles in excess of three million parcels and packets each month. PostPlus was founded by former executives from Estonia Post, Post11 and some of Europe's leading private sector logistics operators and has become renowned for its speed, accuracy and ingenuity of delivery. As well as building volumes, PostPlus has also more than trebled the number of countries to which it delivers, including its principal routes to Scandinavia, the Baltic states and many Eastern European territories.
PRIME was founded in 1997 with the aim of stimulating trade in cross-border packets. Today, PRIME is a members driven network with a cooperative like spirit. It consists of 159 UPU Designated Operators with the mission of working and collaborating together to deliver cross border solutions for the e-commerce market. We are committed to keeping trustworthy long-lasting relationships within our community. Our vision is to be at the forefront of emerging e-commerce developments and to be the leading global enabler of cost-effective, quality tracking and delivery services in the cross-border e-commerce tracked packets market. Any Designated Operator that is a UPU member is welcome to join PRIME.
Zonos  provides scalable technology to simplify the complexities of international commerce making it accessible to everyone. We create products that allow businesses to take full control of their cross-border trade experience. Our SaaS solutions alleviate the headaches of cross-border trade with APIs and software that provide businesses with the tools and data they need to scale globally, including the only true landed cost solution on the market. Zonos has doubled in size every year since its inception, to become the leader in cross-border technology, helping thousands of businesses better serve their international partners and customers. Our team of industry and software experts is expanding rapidly, both locally and globally.