Jersey Post Global Logistics is a trusted network providing safe, secure and speedy logistics solutions for businesses around the globe. Part of Jersey Post, the postal authority for Jersey, Channel Islands, Jersey Post Global Logistics offers a range of international services to clients around the world. These services are built on over 40 years' postal experience, and are provided through key global partners in order to successfully build and tailor international, bespoke services for a range of international customers.

FedEx provides customers and businesses worldwide with a broad portfolio of transportation, e-commerce and business services. With annual revenues of $61 billion, the company offers integrated business applications through operating companies competing collectively and managed collaboratively, under the respected FedEx brand. Consistently ranked among the world's most admired and trusted employers, FedEx inspires its more than 400,000 team members to remain "absolutely, positively" focused on safety, the highest ethical and professional standards and the needs of their customers and communities. To learn more about how FedEx connects people and possibilities around the world, please visit our website.
MailAmericas was founded in New York in 1991 to offer secure, reliable, consistent, cost efficient and trackable delivery services to Latin America. Our Headquarters have been located in Buenos Aires, Argentina since 2003. Mailamericas enables you to securely track and deliver your products by utilising either our enhanced, universal and unique Postal Network or our scalable and proven e-commerce network both coupled with our web based, proprietary and state of the art tracking system. Our hubs in Hong Kong/China (Shenzhen), USA (New York, Chicago, Los Angeles and Miami) and the U.K. (London) are ideally located for reception. Mailamericas' Air Line Haul Division negotiates Block Space Agreements (BSA) for transpacific, transatlantic and intra Americas shipping with the largest Airlines and freight companies to avoid frequent peak season bottlenecks, ensuring your parcels are constantly on the move. Please give us a call or visit our web page at www.mailamericas.com and find out why the largest Worldwide Market Places partner with Mailamericas for their Cross-Border B to C needs to Latin America.
Media Group is a quality driven, customer focused, distribution logistics provider. Media is specialised in national and international distribution of magazines and parcels using well known national and international delivery partners (Deutsche Post, DHL, DPD, Hermes, etc.). Media offers the full range of services from fulfilment, data management to return management. Media can help you to reduce your costs for postage, fulfilment, etc. and can offer a priority service at the most competitive rates. Simple and easy, Media Group is your partner in and from Germany! Talk to us for an individual quote.

One World Express is a global e-commerce B2C courier and logistics company which is expanding through technology, efficiency, reliability and excellence in customer service. With an established presence in major markets around the world, One World Express is a target driven establishment with dedicated professionals possessing years of experience in the courier and logistics industry at its helm. We have helped revolutionise cross border trade by assisting e-tailers with a global distribution facility through our in-house bespoke software which can be easily integrated into any OMS (Order Management System) and WMS (Warehouse Management Systems) and also provides a returns management process through our International hubs creating a platform for an effi cient and transparent total parcel management solution. Besides this state of the art technology that's available for B2C logistics, One World Express also offers a bespoke personalisation opportunity on the shipping labels that are generated from their system. This gives E-tailers an opportunity to further expose their brand to the market and consumers.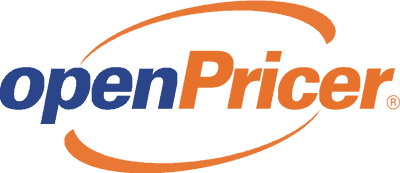 Open Pricer enables parcels networks to optimise and effectively manage prices to reach profitable growth with a typical effect of 2 to 3 points of additional net margin. We have developed an in-depth knowledge of your business by working with market leaders. We can help you improve pricing strategy, optimise price increase campaigns, build accurate quotes and effectively monitor customer contracts.

Pitney Bowes®, a global ecommerce leader and partner of the USPS®, powers billions of transactions – physical and digital – in the connected and borderless world of commerce. Clients around the world, including 90 percent of the Fortune 500, rely on solutions, services and data from Pitney Bowes for all aspects of the customer journey including cross border ecommerce, marketplaces, shipping, location intelligence, mailing and more. Collaborating with the U.S Postal Service® allows Pitney Bowes to specialize in U.S. outbound and inbound USPS parcel, Priority Mail® and Parcel Select® services.

Founded in 2013 in Switzerland swiss mail solutions has consistently developed its services for the e-commerce industry. Offering bonded and EU-warehouses in Slovakia, Serbia and Hong Kong in combination with optimised distribution costs, sms delivers its services along the whole e-commerce value chain. Being a private organisation not bound to any service provider, sms can offer always the best distribution channel to the respective destination. With its offices in Hong Kong and Shenzhen swiss mail solutions is very close to its customers in Asia supporting them in organising line-hauls, tax and customs issues in Europe. All this backed up by a state-of-the-art IT system EASY COMMERCE which offers all relevant information in one place: fulfillment stock, stock movements, in-time order status, tracking status via postal and courier services, return status as well as information about COD payments, allowing its customers to create personalised distribution reports.
ViaEurope is a tech-driven e-logistics startup using data and dedicated services to make global e-commerce to Europe easy. With smart technology, ViaEurope already processes tens of thousands of parcels per day through its automated back-end, including airport handling, customs clearance, and last mile delivery throughout Europe. ViaEurope's e-HUB is located at Amsterdam Schiphol Airport, one of the most significant cargo hubs in Europe, from where the company deals with airfreight, sea freight, and train freight. ViaEurope special e-commerce permits and working agreements with Dutch Customs ensure compliant declarations and hassle-free, no risk processing.
The World Mail & Express Series brings together some of the biggest names in the delivery industry. Why not position your brand as a leader at Asia's premier delivery conference?
For details of commercial opportunities contact Tom Ross-Joannou or Stephen Clark via email or call +44 (0)1628 642910 to discuss the options available.

The goal of the All Things Supply Chain Blog is to deliver top-notch content surrounding supply chain trends, best practice, news and much more. Some of our top blog categories include: The Amazing supply chain of…,Procurement Management, Logistics, Demand Planning and the Supply Chain Weekly News Wrap-up.

E-commerce Nation wants to be the meeting place of all e-merchants who want to learn more about their activities but also develop with the appropriate tools and knowledge. Some even call us "The E-commerce Bible"!
Since the beginning, we have a collaborative philosophy to develop the project. For us, it is important to give visibility to everyone through our site and to support the actors according to their needs. For this, the E-commerce Nation team puts all its experience within this site. Thus, find advice, solutions but also practical cases to accompany you on topics such as e-commerce, logistics, online marketing or even distance selling.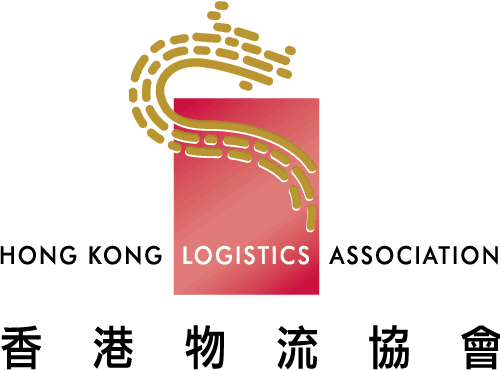 The Hong Kong Logistics Association (HKLA) is a professional institution focusing on logistics and supply chain management, which was established in 1996. This is also the first non-profit making organization targeting logistics. Since founding, we put much effort on promoting Modern Logistics, which involves warehousing, freight transportation, inventory management, packaging, order processing, customer service and material handling management. Moreover, there is more application of information technology in order to increase the efficiency so as to lower the running cost for value added solution services.
Mail & Express Review was launched in 2006, and is a high quality, feature-led publication focusing on the mail and express industries. The magazine is published quarterly and represents a unique opportunity to reach senior industry decision makers across the globe.

Since the 1985, Payload Asia has been the voice of the air freight industry and logistic industries in the Asia-Pacific and Middle East regions. The monthly magazine covers insightful analysis and unique reporting informing decisions that drive the industries forward. It is also the official publication of the Federation of Asia-Pacific Aircargo Associations (FAPAA).

Post&Parcel is at the heart of the mail and express industry and is the most trusted source of business intelligence and networking available to delivery professionals around the world. Every week, P&P features the latest news, analysis of trends, insightful viewpoints, industry events and exclusive interviews with leading experts.

The Postal Hub Podcast is the weekly podcast for the global postal and delivery sectors. Hosted by Ian Kerr, each episode features interviews with industry leaders and influencers, discussing the latest developments and innovations that are changing the delivery world.
Subscribe to free email updates from #WMXAsia and you will receive the latest speaker news, sponsor updates and conference offers right to your inbox.