Our sponsors make the World Mail & Express conferences possible and represent some of the best and brightest organisations the mail and express industry has to offer.
Jersey Post Global Logistics
is a trusted network providing safe, secure and speedy logistics solutions for businesses around the globe. Part of Jersey Post, the postal authority for Jersey, Channel Islands, Jersey Post Global Logistics offers a range of international services to clients around the world. These services are built on over 40 years' postal experience, and are provided through key global partners in order to successfully build and tailor international, bespoke services for a range of international customers.
www.jerseypost.com

FedEx
provides customers and businesses worldwide with a broad portfolio of transportation, e-commerce and business services. With annual revenues of $61 billion, the company offers integrated business applications through operating companies competing collectively and managed collaboratively, under the respected FedEx brand. Consistently ranked among the world's most admired and trusted employers, FedEx inspires its more than 400,000 team members to remain "absolutely, positively" focused on safety, the highest ethical and professional standards and the needs of their customers and communities. To learn more about how FedEx connects people and possibilities around the world, please visit
about.fedex.com

One World Express
is a global e-commerce B2C courier and logistics company which is expanding through technology, efficiency, reliability and excellence in customer service. With an established presence in major markets around the world, One World Express is a target driven establishment with dedicated professionals possessing years of experience in the courier and logistics industry at its helm. We have helped revolutionise cross border trade by assisting e-tailers with a global distribution facility through our in-house bespoke software which can be easily integrated into any OMS (Order Management System) and WMS (Warehouse Management Systems) and also provides a returns management process through our International hubs creating a platform for an efficient and transparent total parcel management solution. Besides this state of the art technology that's available for B2C logistics, One World Express also offers a bespoke personalisation opportunity on the shipping labels that are generated from their system. This gives E-tailers an opportunity to further expose their brand to the market and consumers.
www.oneworldexpress.com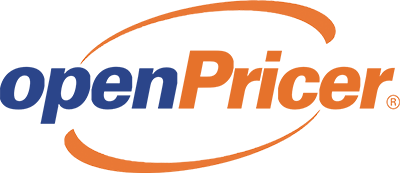 Open Pricer
enables parcels networks to optimise and effectively manage prices to reach profitable growth with a typical effect of 2 to 3 points of additional net margin. We have developed an in-depth knowledge of your business by working with market leaders. We can help you improve pricing strategy, optimise price increase campaigns, build accurate quotes and effectively monitor customer contracts.
www.openpricer.com
Parcel Santa is the pioneer and sole provider of intelligent locker technology-based parcel deposit and collection points for private residences and businesses in Singapore. Incorporated in 2017, Parcel Santa has contracted with over 200 condominium estates comprising more than 60,000 households in Singapore to provide secure networked lockers that replace conventional delivery of parcels to a consignee's door by using lockers as the default mode of last mile parcel delivery. Privately held, the company's lockers are available for use by a growing list of delivery partners that include CJ Logistics, DHL, Fedex, Ninja Van, Singapore Press Holdings, SingPost, UPS, WMG Delivery. Last mile logistics couriers can minimise failed delivery attempts, while consignees are able to collect parcels anytime of the day or night within the secure confines of their condominiums. Parcel Santa develops and incorporates IoT Technology to optimize e-commerce experience for consumers while enabling secure, predictable last mile delivery. www.parcelsanta.com

Pitney Bowes®, a global ecommerce leader and partner of the USPS®, powers billions of transactions – physical and digital – in the connected and borderless world of commerce. Clients around the world, including 90 percent of the Fortune 500, rely on solutions, services and data from Pitney Bowes for all aspects of the customer journey including cross border ecommerce, marketplaces, shipping, location intelligence, mailing and more. Collaborating with the U.S Postal Service® allows Pitney Bowes to specialize in U.S. outbound and inbound USPS parcel, Priority Mail® and Parcel Select® services. For additional information, visit Pitney Bowes at www.pitneybowes.com 

Spectos
delivers customers with the eye-opening data they need to sustainably improve customer experience and service quality. By providing highly effective SaaS & PaaS solutions based on the Six Sigma methodology, Spectos provides a dependable framework for measuring and managing customer feedback throughout entire organizations including postal service quality with a Transit Time Measurement according to EN 13850 and EN 14534. With built-in internal communication tools, rich & responsive data representations, insightful cross-location comparisons, role-based data access, automated notification systems, Spectos provides its users with a centralized platform for valuable omni-channel data, empowering them to improve operations and service quality.
www.spectos.com
Want to become a sponsor?
WMX Asia brings together some of the most senior executives in the delivery industry and is the perfect branding opportunity.
WMX Asia is brought to you by Triangle, the specialist provider of value added services to the mail and express industries. Find out more at www.triangle.eu.com