Speaker Announcement: Jim Huang, Founder and CEO, Parcel Santa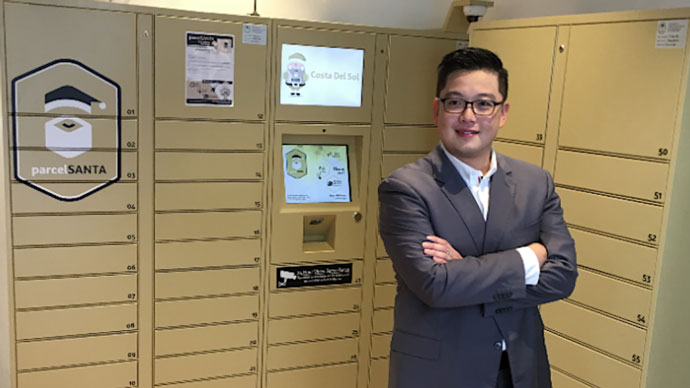 We are excited to announce that Jim Huang, Founder and CEO of  Parcel Santa will be speaking at the World Mail & Express Asia Conference (WMX Asia) 2018.
Jim is the Founder and CEO of Parcel Santa, operating the widest network of residential parcel lockers in Singapore. Jim hails from the logistics industry and through experience is keenly aware of the limitations and challenges of existing delivery models.
In championing Parcel Santa and the concept of consolidated delivery points for urban logistics, he has engineered a new viable variation of last mile delivery that supports the existing model while dramatically increases efficiency and capacity for the industry.
Further, aligned with the 'Smart Cities' and 'Cashless Society' concepts, Parcel Santa offers a better payment collection experience for the last mile.
Jim is a graduate of New York University in Economics and East Asian Studies and now resides in Singapore.
Parcel Santa are proud sponsors of the World Mail & Express Asia Conference (WMX Asia) 2018. You will be able to meet Jim and Parcel Santa at WMX Asia at the Mira Hong Kong Hotel on the 16 – 18 September 2018. WMX Asia is the premier logistics and supply chain conference in Asia. Visit the conference website for more information.
Subscribe to free email updates from #WMXAsia and you will receive the latest speaker news, sponsor updates and conference offers right to your inbox.
WMX Asia is brought to you by Triangle, the specialist provider of value added services to the mail and express industries. Find out more at www.triangle.eu.com