Speaker Announcement: Xiang Feng, Vice President, YTO Express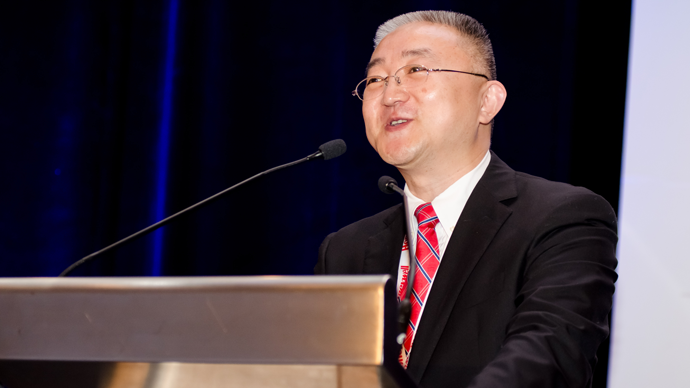 We are excited to announce that Xiang Feng, Vice President of  YTO Express will be speaking at the World Mail & Express Asia Conference (WMX Asia) 2018.
Xiang Feng is the Vice President of YTO Express Company Ltd. He joined YTO Express in June 2013, having a rich experience in multi-national express company. He aims to leading YTO Express to accelerate the establishment of an international brand and to building up a professional service standard and improving the management of the company, to achieve the vision "The world is within your reach."
Prior to joining YTO Express, Mr. Xiang served as the Vice President of Public Policy and Government Relations at General Motors China. From 2003 to 2012, he worked for UPS as vice president of public affairs for UPS Asia Pacific. Before this experience, he worked for the Ministry of Commerce of China as the head of secretariat. He also served as a diplomat for the Chinese Embassy in Lebanon for three years.
Mr. Xiang graduated from Nanjing University, majoring in Chinese Language and Literature and received his master's degree in public administration from Harvard Kennedy School of Government.
WMX Asia is taking place from the 16th to the 18th September 2018 at the Mira Hong Kong Hotel. Visit www.wmxasia.com for more information.
Subscribe to free email updates from #WMXAsia and you will receive the latest speaker news, sponsor updates and conference offers right to your inbox.
WMX Asia is brought to you by Triangle, the specialist provider of value added services to the mail and express industries. Find out more at www.triangle.eu.com