How the Polar Bear Taught Me About Trackers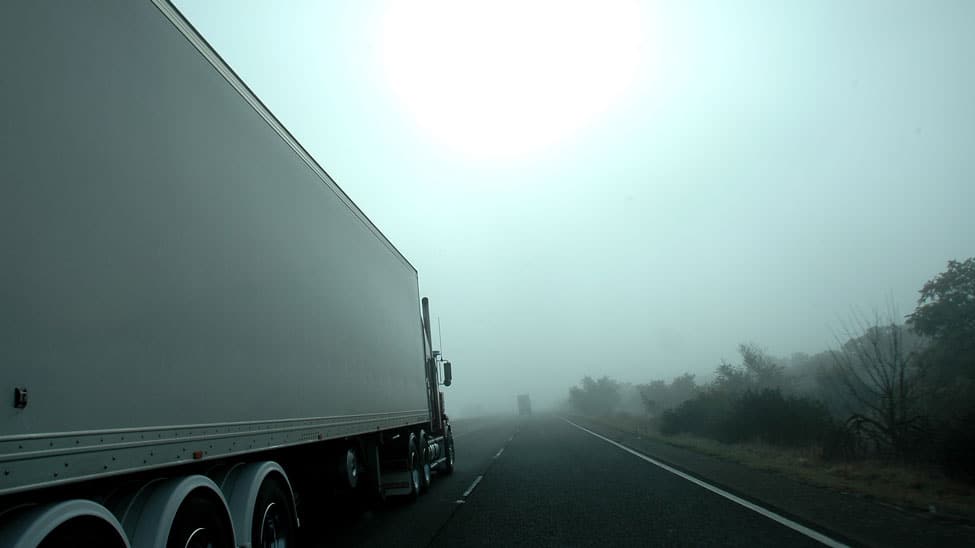 Innovative technology pushes service quality and customer experience to new levels. By Nicolas Ibarra, International Project Management Consultant/Marketing with Spectos.
This post was originally published on Post&Parcel in June 2018.
Have you ever wrestled with a polar bear and won? How many of us have stared at our computer screens, trying in earnest to decipher delivery times, crossing our fingers so that everything arrives on time.
At my previous company, we had ordered some business materials that were essential to train some new staff members. These materials were important for the performance of their jobs. Little by little we figured out the enigma machine of a tracking screen and realized that our package was not to be delivered as promised. This was an exercise in patience. All we could glean from the tracking screen was that our package was about 400 kilometres away. We were one day away from the new hires joining.
Calling up the logistics company, the only response we got was: "It left our depot. We don't know exactly where it is, but it is on a truck somewhere heading towards you – don't worry!". "REALLY??", our stomachs sank. The thought of playing employee bingo on the first day on the job for these new employees was frightening and unprofessional.
How could they track most of the route and then at the last few kilometres not know exactly where the driver was? At this point, the imagination has an interesting way of stroking your fears. Was the package being wrestled by a polar bear? Or did the delivery driver decide to have high tea along the way?
ON TIME AT NO COST – MYTH OR REALITY?
In today's highly competitive logistics and parcel services, to be the best is more than just having a flashy website with a healthy smile and lots of likes. E-commerce has exploded over the last few years as consumers are gravitating to purchasing all of their product needs online. Customers want on time at no cost. To be late, is to go bankrupt.
This is also the same for international shipments. We are data mad about details and processes. The participation for customers to track their shipments has been an added feature in the overall customer service experience. It affords the customer the safety and comfortability of knowing that the tools needed for businesses or personal lives to thrive are there when needed.
In the world of track and trace and RFID readers, it is great to know that certain processes can be measured. But what happens when there are delays on the last mile, for example? How can a logistics or postal service ensure that it will remain relevant and up to date with customer and business needs? What tools can a quality department utilize to statistically measure KPIs and help improve performance? Can every second, every minute, every kilometre or mile be measured?
TRACKERS AS A NEW WAY FORWARD (AND BACKWARDS)
Trackers have been developed with the idea to ensure that every part of the route is measured – end to end, with no breaks in between. What was once only fragmented pieces of information from RFID readers or track and trace, now every part of the process and logistics chain is visible. The Trackers themselves are small devices weighing no more than 47 grams. They can be placed into letters, parcels, containers or even be attached to vehicles.
The benefit to companies now is that they can measure unknown time frames, define the details and differences between known processes and also get to the bottom of why there are deviations in the standard processing times. Real Time measurement is another great added feature of the Trackers. The Trackers can give information every 15 minutes, 60 minutes or even 24 hours – in any location rural or urban as long as there is WIFI or GSM. No longer do you have to wait for a letter or parcel to arrive at a processing center to receive information of when and where. In rural settings, where there might not be WIFI, GSM can be used. The Trackers can give an accurate position of up to 300 to 500 metres. In urban or residential areas, measuring location is a lot more precise, up to 20 to 50 metres with the help of WIFI.
As the first answer of EMPLOYEE BINGO was being written on our office whiteboard, our front door bell rang. Package arrived! At first all seemed well, but on closer inspection our package looked like it was mangled by a real polar bear. Our stomachs sank a second time. The materials, some of it very delicate hardware, were not functioning at all. The package must've been bounced around so much that our IT department would need a week to just diagnose the issue.
In the end and luckily for us, all was well. With RFID or track and trace, you cannot glean how well a package has been handled. Trackers are not only able to measure every step of the logistics chain, but can also measure movement within a parcel or container. The Trackers can be even configured to measure temperatures, essential in safe food handling and medical product transportation. A built-in light sensor will also let you know when a package has been opened at any point in the chain.
A PIONEER
As a pioneering developer of this new type of solution, Spectos GmbH from Germany is leading the charge in revolutionizing the way that logistics and postal services utilize Trackers. Already in use by some of its clients, Spectos believes that Trackers are the new way forward for deeper analysis of quality measurement.
Besides the Trackers, Spectos is always developing new technologies for the Postal and Logistics industry to be more efficient, ask them about their development of the Smart Mailbox. These cutting edge performance management solutions and tools have always been integral to Spectos business. The intent of the Trackers for Spectos is to help clients realize new horizons in quality management and the attainment of high satisfaction levels of all end customers.
Spectos provides clients with the opportunity to monitor what was once maybe economically not feasible or too difficult to measure. A team at Spectos has been created to help clients incorporate this pioneering approach and offer this state-of-the-art approach to analyze data. No more wrestling with polar bears!
Please click here to find out more.
This post was originally published on Post&Parcel in June 2018.
Spectos are proud sponsors of the World Mail & Express Asia Conference (WMX Asia) 2018. You will be able to meet Spectos at WMX Asia at the Mira Hong Kong Hotel on the 16 – 18 September 2018. WMX Asia is the premier logistics and supply chain conference in Asia. Visit the conference website for more information.
Subscribe to free email updates from #WMXAsia and you will receive the latest speaker news, sponsor updates and conference offers right to your inbox.
WMX Asia is brought to you by Triangle, the specialist provider of value added services to the mail and express industries. Find out more at www.triangle.eu.com